Skip to Content
A Family Podiatrist in Jackson, TN
A podiatrist is a licensed medical doctor who specializes in evaluating, diagnosing, and treating foot issues. This covers internal and external medicine and treatment for skin and nail problems, foot and ankle injuries, foot complications related to diabetes, and other medical conditions and problems with standing or moving. Podiatrists attend specialized podiatry medical school for four years and complete a three-year residency program to understand how the bones, skin, nerves, and muscles in your feet work together, and how to spot and treat any unusual issues. From childhood development and growth to injuries and aging, Family Foot Care Center in Jackson is always there to keep your feet healthy and ensure you can enjoy an active lifestyle, on the move and free of pain.
Dr. Anthony Jerome Cawthon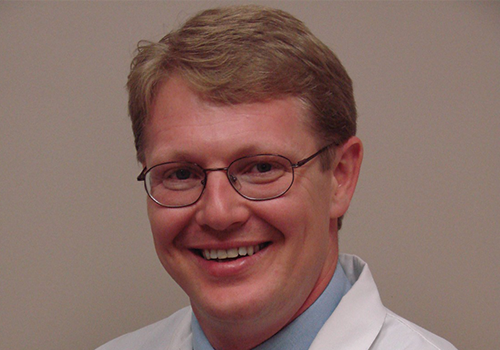 A native West Tennessean, Dr. Cawthon is a graduate of Freed-Hardeman University in Henderson, TN, and the Ohio College of Podiatric Medicine, Cleveland, OH. He has practiced in Jackson, TN, since 1998.
Today, Dr. Cawthon leads the Family Foot Care Center to treat patients of all ages, addressing preventative and corrective foot care as well as treating chronic disorders or injuries. Whether it's creating a special shoe insert to help your child's feet develop properly or advising on foot surgery after a fall or sports accident, Dr. Cawthon and his team provide high-quality care that includes a friendly and welcoming attitude, as well as preventative healthcare to avoid serious pain or damage before it occurs. Regular check-ups with Dr. Cawthon can help you and your family save time and distress down the road by catching problems early before they interfere with daily life. Just think of us as your partners in staying active and up on your feet!
Insurance and payment options
If you're experiencing any trouble with your feet, in most cases, you don't need a referral from your primary care physician to schedule an appointment at our office. We accept most insurance plans.  If you are not covered by insurance, we offer affordable payment options and accept credit cards, so you can always get the foot care you need to live an active lifestyle. We work on both a referral and non-referral basis, so feel free to ask your doctor about specialized podiatry services from Family Foot Care Center or contact us directly.